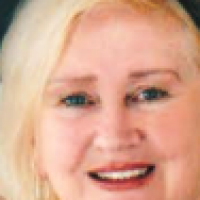 Sr Crystal Mary Lindsey
Mysteries, Supernatural Suspense, Action & Adventure, Contemporary Romance, Historical Romance, Romantic Suspense, New Adult Romance, Paranormal Romance, Romance, Time Travel Romance, Historical Fiction, Women's Fiction, Literary Fiction, Christian Fiction
Profession

Author - Retired Health Professional
Sister Crystal Mary Lindsey (Australian Professional Title) grew up in the state of New South Wales, Australia the second youngest of five children in a medical family.
Crystal's aim after surviving thirty years of an abusive marriage (Book: Abuse Beaten) is to inspire and encourage others to never give up on their dreams. "Without a dream man perishes."
Qualifications: Bachelor of Nursing (Australia)
Bachelor Science Nursing (U.S.A.)
Post Graduate degree - Mental Health
PreHospital Trauma Life Support - E.R.
Diploma in Psychology/Counselling
A Bible College Graduate
Mother of four adult Christian Children-G.M. Ten.
Lived and worked in TN, marrying an ex Marine.
Both currently live in the sub-Tropics of Queensland, Australia. I Love God and People.
Sr Crystal Mary Lindsey Books
Recommended Featured Books
"It's not where you come from that matters, it's where you are headed that counts."
"OUR EYES are on the Front of our Head to LOOK FORWARD - Not BACK"
"Anyone can Find the Dirt on Someone Be the One Who Finds the Gold."